Best Poems for Funerals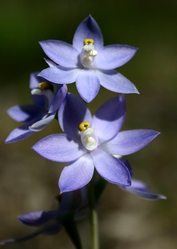 Some of the best poems for funerals have the ability to move us. From the soothing words of such biblical passages as "The Lord's Prayer", to the soothing calmness evoke by "Footprints in the Sand", where you can almost envision your own journey, poems are designed to not only touch our hearts and emit a whole gamut of emotions, but can also help us convey in words, through the use of words, how we feel about a personal event that has touched our lives - including the death of a loved one.
On this page, you are invited to create your own funeral poem as a tribute to a loved one who is passed away. You can also review submissions that have already be submitted by other visitors to the Funerals and Flowers website. The tribute that you submit can be in the form of a poem, special verse, or lyrics of a song, provided that the information you submit is not copyright protected. Each submission to this site can be accompanied by a photo. For those who wish to submit an already printed obituary, please feel free to contact me, so that special arrangements can be made to create your page.
Once your submission is accepted, a personal webpage is created just for you. This page can then be shared with others who can also add comments of their own or create their own page.
Submit Your Tribute to a Loved One
A loving tribute to the memory of a Beloved
All submissions to this page are welcome, but the Funerals and Flowers website reserves the right to refuse or edit any submission that does not meet quality standards described in the submission guidelines. This includes, but is not limited to removing inappropriate language and removing or editing any comments that may be submitted to your page at any time, for any reason.
This Website uses a variety of resources and is not intended to substitute or replace the professional advice or services that you receive from a funeral specialist. The content provided here is for informational purposes only.