Funerals and Flowers
Welcome to Funerals and Flowers, a free consumer information and education resource for help with the funeral process. Whether planning and/or financing a funeral, saying a final farewell, ordering special products to handling the tremendous amount of grief and sadness, we want to help you. If you are looking for funeral preplanning, or need immediate assistance and guidance - we can help you with the process step-by-step. We want to help you to avoid feeling pressured to buy products and services you don't really want or need - to avoid the emotional overspending that oftentimes accompanies an individual's deep sense of loss.
We are very sorry for your loss and hope that in this time of grieving that you have family and friends around you to help with this difficult period in your life. I often find comfort in the following poem by Mary Elizabeth Fyre when attending a funeral for a friend or family member and I would like to share an ounce of this comfort with you:
Do Not Stand at My Grave and Weep
Do not stand at my grave and weep
I am not there. I do not sleep
I am a thousand winds that blow
I am the diamond glints on snow
I am the sunlight on ripened grain
I am the gentle autumn rain
When you awaken in the morning's hush
I am the swift uplifting rush
Of quiet birds in circled flight
I am the soft stars that shine at night
Do not stand at my grave and cry
I am not there, I did not die.

~~~~~~~~~~
Funerals and Flowers Website Content
The Funeral Planning Guide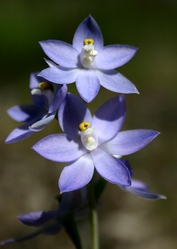 Funeral Products and Services
Funeral Music
Photography and Video
Transportation Vehicles
Funeral Programs
Funeral Attire
Funeral Etiquette
Funeral Thank You Notes
The Grieving Process
Pre-Planning Funerals
Other Information
Pet Funerals
Funeral Careers
Funeral Terms
~ ~ ~ ~ ~ ~ ~ ~ ~ ~ ~
Note: If, at any time during the funeral preparation process, you feel you need additional assistance, there are several business, professional and consumer groups available to you. Review some of the larger groups and organizations here. Should any problems arise during the funeral preparation process, remember that there are federal, state and local agencies ready to help you resolve such matters.
New Items/Updates
This checklist for funeral arrangements can help to make the process of funeral planning simple for you when making final preparations for a dearly departed.
Low cost funerals financing options: pre-need insurance policies, bank or funeral trusts, life insurance, annuities and more
A dignified military funeral is provided by the Department of Defense program entitled
The privacy policy of Funerals-and-Flowers.com discloses what information we gather and how we use it.
The Funerals-and-Flowers.com disclosure statement provides information about our sponsors and affiliate relationships.
The Aaliyah funeral was one of the most difficult events to write about. It was a moment filled with a tremendous amount of sadness and disbelief.
Celebrity funerals have gotten more and more elaborate, similar to that of Egyptian Kings and Queens
At the Selena Funeral, a crowd of over 60,000 waited for hours to offer their final respects.
At the June Carter Cash funeral, Rosanne Cash would state that wifehood was her most treasured role.
Many spectators at the John Gotti funeral said they had admired the notorious mobster, nicknamed The Teflon Don
This Princess Diana Biography looks at her early life and rise to become one of the most adored members of the British royal family.
Princess Diana photos can be seen as a picturesque timeline. From the fairy tale wedding to the horrible car accident, ths photos spoke volumes, without sound.
Website Comments
Have your say about what you just read! Leave a quick comment in the box below.
This Website uses a variety of resources and is not intended to substitute or replace the professional advice or services that you receive from a funeral specialist. The content provided here is for informational purposes only.