Aaliyah Funeral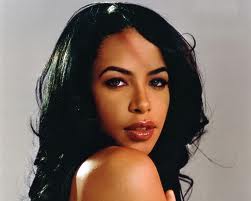 The Aaliyah funeral was one of the most difficult events to write about. Losing this R&B princess at such a young age, Aaliyah's death was a moment filled with a tremendous amount of sadness and disbelief. "Baby Girl" will forever be loved and remembered by many fans across the nation and will always be an inspiration to strive for excellence. The Aaliyah funeral is covered in 3 parts: "
The Beginning
", "
A Rising Star
" and "
A Final Farewell
".
Aaliyah: The Beginning
Aaliyah Dana Haughton was born the youngest of two children to Diane and Michael Haughton in the Bedford-Stuyvesant section of Brooklyn, New York on January 16, 1979. At birth, entertainment was already in her blood. Her mother Diane was a singer and her uncle, Barry Hankerson, was married to the lengendary Gladys Knight.
She was given the name "Aaliyah," the female version of "Ali" which in Arabic meant "highest, most exalted one, the best." When Aaliyah was 5, the Haughtons moved to Detroit, Michigan where she attended the City's schools. During her high school years, despite the growing demands on her time, Aaliyah was an honor student at Detroit High School for Fine and Performing Arts, maintaining a perfect 4.0 grade point average.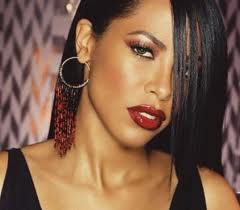 Aaliyah's parents would introduce her to many different styles of music and during her career, she would sing Soul, Rhythm & Blues (R&B), Jazz, and Pop with ease. She began performing when she was 5, singing at charity events for Operation Get Down, founded by her uncle. Today, this organization provides educational funding for Detroit High School for the Fine and Performing Arts each year in her memory.
At the age of 6, Aaliyah would begin taking singing and acting more seriously, after performing as an orphan in the stage production of "Annie." Despite her interest in these areas, the few years that followed would be tedious and difficult as she searched for exposure, auditioning in Detroit for parts and roles, including for the television sitcom "Family Matters."
By the age of 10, things began to turn around for Aaliyah. She would receive national exposure appearing on "Star Search" and performing a rendition of Chaka Khan's "My Funny Valentine". Her natural beauty and cute smile would be adored by thousands who watched the program. In 1991, Gladys Knight would invite her to perform with her during a five night stint in Las Vegas. It was during this period that her uncle Barry, founder of Blackground Records and R. Kelly's manager, would introduce her to the producer/singer. This became her big break.
Continue to Section 2: Aaliyah's Rise to Stardom
This Website uses a variety of resources and is not intended to substitute or replace the professional advice or services that you receive from a funeral specialist. The content provided here is for informational purposes only.