Aaliyah Funeral Video
Aaliyah Funeral Video
An Aaliyah funeral video can be found all throughout the web, immortalizing one of the most beautiful entertainers in the industry, so tragically taken from us at the ripe age of 22. Since her death, many individuals have posted and uploaded various forms of media to convey what she has meant in their lives. This particular page discusses not only her tragic end, but also the everlasting mark she left in the hearts of not only the hip hop community, but people the world over.
Aaliyah: The Final Farewell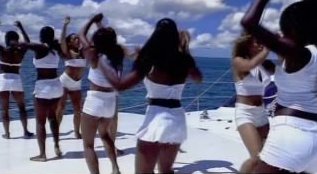 Two weeks prior to Aaliyah's death, she had completed the video of her single "More Than A Woman." At the same time, she was engaged in a cross country tour promoting her hit single, "Rock The Boat." So, despite a hectic schedule, she made time for her fateful trip to Abaco Island, Bahamas to work on the "Rock The Boat" video, being directed by Hype Williams. She and the crew would leave Florida on a Metroliner III and arrive in the Bahamas where they began filming on a picturesque beach.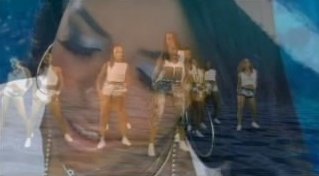 Unfortunately, while filming, they began to fall behind schedule. This prompted them to cancel their chartered return flight that had been scheduled for Sunday morning, August 26th (also on a Metroliner III). However, with Aaliyah pressed for time, and wanting to get to New York as soon as possible to prepare for her role as a presenter for MTV Awards, scheduled for September 6th, the pace quickened. The group would arise each day at 4:30 am and began filming after a quick breakfast. The "Rock The Boat" shoot would take the entire day, allowing Aaliyah enough time only for a quick dinner and sleep. By the time filming was completed, she was tired and drained, but happy.
1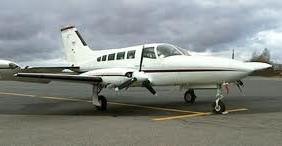 Eager to leave for the US, on August 25th, the group chartered a smaller Cessna 404, in lieu of the Metroliner III. Unknown to them, the air charter company, Blackhawk International, had been cited 9 times in 4 years for safety and drug testing violations. The pilot was very inexperienced, about to make his first flight, and was unauthorized to fly the plane since Blackhawk never registered him with the Federal Aviation Administration (FAA). He had an arrest record for grand theft and possession of stolen property, and had pleaded no contest for possession of cocaine just 12 days earlier. Also unknown to the group, Blackhawk International would switch them to an even smaller Cessna 402B, a plane not designed to hold all of their equipment - a last minute decision that proved to be fatal.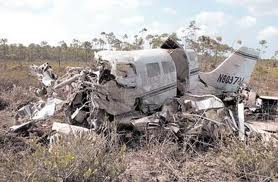 Aaliyah and her group proceeded to board the Cessna 402B. Reports exist that an argument ensued with the pilot over the weight capacity, for which he eventually gave in. Prior to takeoff, as reported by another charter pilot, Lewis Key, Aaliyah's pilot had difficulty getting one of the engines started. Once the engine was started, they engaged in takeoff, the Cessna 402B rolling down Marsh Harbour Airport's runway at about 6:50 pm where it slowly began its descent. According to witness accounts, at about 50 feet, the Cessna suddenly banked sharply to the left, plunged nose first into a nearby swamp 200 feet from the runway, bursting into flames. Several witnesses reported hearing an engine shutdown, likely the left engine. Aaliyah and five other passengers were killed instantly. Three other passengers died shortly afterwards due to the severity of their injuries.
When news reports of Aaliyah's untimely death began to circulate, fans were in disbelief. No one wanted to believe it was her that had died, hoping it was some kind of awful mistake. As a good part of Sunday had worn on, the tragic truth begun to sink in. It was a painful and devastating loss, prompting many to ask, "Why?" Subsequent reports from the joint investigation, conducted by Bahamian Aviation officials and U.S. National Transportation Safety Board officials would conclude that the plane, having been about 700 pounds overweight, with most of the distribution in the back, had little chance of recovery from engine failure. The pilot's inexperience had also lessened any chances of recovery.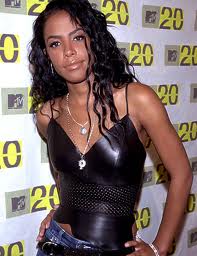 After days of mourning the news of Aaliyah's death, public memorial services would be held in Detroit, Michigan and in New York. In Detroit, fans said their tearful goodbyes at Aaliyah's high school. And on August 31st In New York, more than 5,000 fans filed through Cipriani's Restaurant, converted into an Aaliyah Museum, playing her videos non-stop. Even predicted thunderstorms and rain didn't stop them. At one point during the mid-afternoon, bright lightning streaked across the sky, followed by loud crashes of thunder. Many without umbrellas, kept their place in line, which stretched almost two city blocks. And, as if Aaliyah were looking out for her faithful supporters, not one drop of rain fell on the east 42nd Street area where they waited, while nearby, areas only several blocks away, were drenched with rain.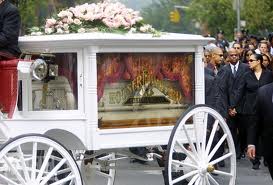 Aaliyah Funeral Video
The private funeral and church service for Aaliyah was on August 28, 2001. The funeral service was held at the Frank E. Campbell Funeral Home in New York City. Several hundred fans would stand outside across the street waiting to catch a glimpse of the silver-plated and copper casket to say their farewell. When the funeral service ended, Aaliyah's casket was loaded onto a horse-drawn carriage and transported 3 1/2 blocks to St. Ignatius Loyola Church for the church service. Following this service, 22 white doves would be released - the first by Aaliyah's mother.  Each dove represented the singer/actress's fleeting, but memorable 22 years. Then as her body was being transported by hearse to its final resting place, the crowd, of over 1,000+, began singing, "One In A Million."
As the hearse made it to Ferncliff Cemetery in nearby Westchester County, with a little over 30 in attendance, the saddened fans watched from a distance as the casket was carried into Unit #11, Ferncliff's newest mausoleum, for a private internment service. Shortly afterwards, thundershowers drenched the cemetery.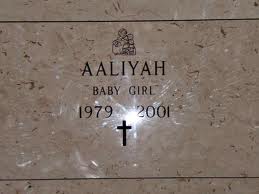 Even when she was badly fatigued from her "Rock The Boat" video shoot in the Bahamas, Aaliyah still found time for others. She spent her final moments talking for about 15 minutes with an admirer. It was with this admirer that Aaliyah's last photo was captured, making the front page of the New York Post on August 28, 2001. And just before she boarded the plane, when complimented about a recent $20,000 charitable contribution, Aaliyah declared, "God blessed me with money, and now it's time to give it back."
1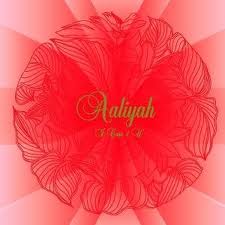 The album "Aaliyah" would become the singer's only chart-topping album, eventually going double platinum. "Rock the Boat" and "More Than a Woman" were both posthumous Top Ten hits on the R&B chart, and Queen of the Damned was a commercial success upon its release in early 2002, topping the box office in its first week. At the end of 2002, the posthumous album "I Care 4 U" entered the charts at number three; it mixed some of the singer's biggest hits with a selection of unreleased material. The title track was a Top 20 pop hit, and "Miss You" topped the R&B charts early the next year.
The following Aaliyah Funeral Video is provided courtesy of ET Tonight. It was a befitting farewell to one of R&B's finest rising stars.
Return to Section 1: Aaliyah Dana Haughton - The Beginning
Return to Section 2: Aaliyah - A Rising Star
Aaliyah Funeral Video Sources
Paula Froelich, et al., "Aaliyah had time for devoted fan in hectic last days," New York Post (August 28, 2001), p. 6.
This Website uses a variety of resources and is not intended to substitute or replace the professional advice or services that you receive from a funeral specialist. The content provided here is for informational purposes only.