Aaliyah Death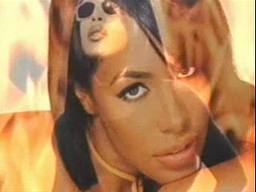 The Aaliyah death report was one of the most shocking news items of the 21st century. It tore at the very heart of the Hip Hop community. This page discusses Section 2 (
Aaliyah: A Rising Star
), of a 3 Section series which talks about the birth, the rise and the descent of our star, the Princess of R&B, "Baby Girl" Aaliyah Dana Haughton.
Aaliyah: A Rising Star
Shortly after being introduced to Aaliyah by her Uncle, Barry Hankerson, R. Kelly was impressed with what he saw and began to work with her on her first album, "
Age Ain't Nothing But A Number
." This album would become an instant hit, taking the relatively unknown 14 year-old to stardom.
"Age Ain't Nothing But A Number" went platinum selling more than a million copies and resulted in two top 10 gold singles, "Back and Forth" which hit #1 on the R&B charts, and "At Your Best (You Are Love)."


Aaliyah's sudden success would bring mixed blessings. Some detractors would attempt to tarnish her "sweet but street" image with malicious rumors. They would declare that then 15 year old teen had secretly married R. Kelly, ten years her senior, and that she was pregnant. Despite constant denials from Aaliyah, some refused to relent.* They would go on, labeling her a "one hit wonder" for the next two years until she released her second album, which became an instant success, increasing both her popularity and fame.
* Although both camps were resolutely tight-lipped, documents later confirmed that the two had wed in the state of Illinois that August and gotten an annulment shortly thereafter. By the time the media buzz died down, the two had parted ways both personally and creatively.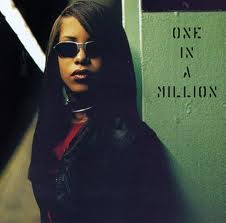 In 1996, Aaliyah released her follow-up album, "
One in a Million
", working with several different producers, most notably Timbaland, who co-wrote several tracks with his songwriting partner, Missy "Misdemeanor" Elliott. The first single, "If Your Girl Only Knew" immediately hit #1 on the R&B charts and made the top 10 on Billboard's Top 100 Chart. Two additional singles, "One In A Million" and "Are You That Somebody," from Eddie Murphy's movie "Dr. Dolittle," (in which she also made a cameo appearance), shared similar success, with the latter becoming a hit song of 1998, garnering Aaliyah her first Grammy nomination. "One in a Million" wound up going double platinum, selling more than 2 million copies, transforming R&B from a "live instrumentation" sound to more of a computer-generated track backing.
1
In addition to contributing to the Dolittle sound track, Aaliyah would also graduate from High School during this time and then go on to do another sound track for the movie Anastasia. The song, "Journey To The Past" would lead to her first Oscar nomination. Although she would not win, Aaliyah would again perform live before a national audience.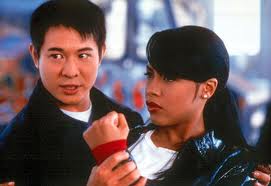 While Aaliyah's popularity reached new heights in the music world, she also found time to act. She appeared as herself in a 1997 episode of the popular TV series "New York Undercover" and in 1997, made a successful acting debut beside the internationally acclaimed actor Jet Li and rapper DMX in 2000's urban Shakespeare adaptation of the hit film "
Romeo Must Die
", playing the leading actress. Her accompanying soundtrack single, "Try Again," became her first number one hit on the pop charts that summer. Aaliyah would perform so well that she would receive offers for other leading roles in other films.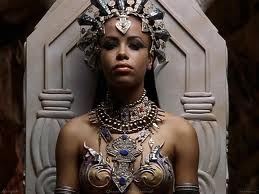 At the time of Aaliyah death, she had finished filming the leading role, Queen Akasha, in Anne Rice's adaptation of "
Queen of the Damned
," and was cast as a prominent role in both Matrix sequels, 2 and 3, acting alongside Keanu Reeves. Preliminary filming for Matrix 2 had begun that July and she was scheduled to fly to Australia for filming of the Matrix 3 in early 2002. Furthermore, her hit song, "Try Again" from the "
Romeo Must Die
" movie was so popular, it became the first song to hit #1 on the Billboard Top 100 Singles Chart based on airplay alone. "Try Again" also won best female video and video from a film honors for Aaliyah at the 2000 MTV Awards and garnered her a second Grammy nomination (2001). At the time of her death, "Try Again" had been nominated for R&B Song of the Year at the 2001 Soul Train "Lady of Soul" Awards scheduled to take place in September.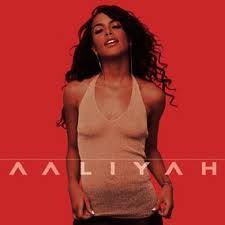 Despite her acting success, Aaliyah continued to create music. While filming "
Queen of the Damned
" in Australia, she would work on a majority of her third album with Timbaland, the self-titled "
Aaliyah
" that would be released on July 16, 2001. The album received excellent reviews, and the first single, "We Need a Resolution," was a Top 20 R&B hit.
In this latest album, Aaliyah continued her reputation of being on cutting edge of R&B exercising great versatility. She sung to a slow beat about domestic violence in "Never No More," about wanting a future and turning away from a bleak past in "I Gave It All To You," and experimented with jazz rhythms in "I Care 4 U." When "Aaliyah" was released it debuted at #2 on Billboard's Top 100 Pop and R&B Charts. Like Aaliyah's previous two albums, it was an overnight success. Within 5 weeks it was certified gold - well on its way to platinum+ status, having sold more than 500,000 copies in just 5 short weeks.
Continue to Section 3: A Final Farewell - The Aaliyah Death
Return to Section 1: Aaliyah Dana Haughton - The Beginning
Aaliyah Death Sources
Paula Froelich, John Lehmann, and Brad Hunter, "Aaliyah had time for devoted fan in hectic last days," New York Post (August 28, 2001), pp. 1 and 6.
This Website uses a variety of resources and is not intended to substitute or replace the professional advice or services that you receive from a funeral specialist. The content provided here is for informational purposes only.