Selena Funeral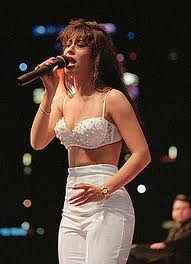 The Selena funeral had over 60,000 fans, many travelling from outside the United States, lining up for almost a mile to pay their respects to The Queen of Tejano music.
Selena Quintanilla-Pérez was born on April 16, 1971. This Grammy Award-winning Mexican American and half-Cherokee Indian singer, songwriter, dancer, model, actress, and fashion designer gained worldwide fame as the lead vocalist of her family-oriented band Selena y Los Dinos and her community involvement. Named the "Top Latin Artist of the '90s" and "Best Selling Latin Artist of the Decade" by Billboard Magazine, for her fourteen top-ten singles, which included seven number-one hits, she was often referred to as The Queen of Tejano music and seen as the Mexican equivalent of the US's Madonna.
Selena would be tragically killed by her former fan club president and clothing boutique, Design House Inc. manager, Yolanda Saldívar, on March 31, 1995 from a single gunshot to her right lower shoulder. This shot would severe a major artery, resulting in massive blood loss. Selena would be pronounced dead at 1:05 p.m due to extensive blood loss and cardiac arrest - two weeks before her 24th birthday and two days before her third wedding anniversary to her husband Perez.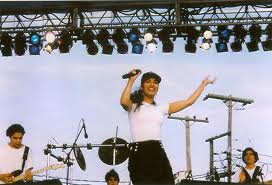 At the age of twelve, Selena released her first album, but had to face male traditional barriers in the Latin music world. Criticized by Tejano fans and record companies for being a female lead singer in a male dominated genre, she was sometimes faced with being booed off stage and having food thrown at her. Despite this, she would go on to win numerous awards, including Female Vocalist of the Year at the 1987 Tejano Music Awards and land a recording contract with EMI Records.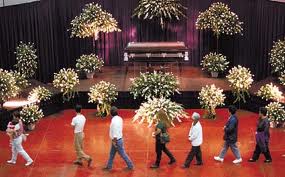 Selena Funeral Procession
Selena's death had a widespread impact. Major networks interrupted regular programming to break the news and the story became front page news on The New York Times for two days. Numerous vigils and memorials were held in her honor and radio stations in Texas played her music non-stop.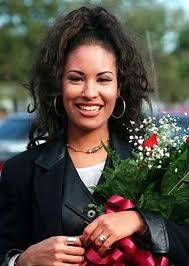 On Monday, April 3, 1995, Selena was laid to rest. Six hundred guests, mostly family members, attended the morning services, which was broadcasted live by a Corpus Christi and San Antonio radio station. The funeral, held at Seaside Memorial Park in Corpus Christi, Texas, drew approximately 60,000 mourners, many who traveled from outside the United States, lining up for almost a mile to pay their respects. Among the celebrities who were reported to have telephoned the Quintanilla family to express condolences were Gloria Estefan, Celia Cruz, Julio Iglesias and Madonna. The next day, Our Lady of Pillar Church held a mass which drew 450 people to their 225-seat church.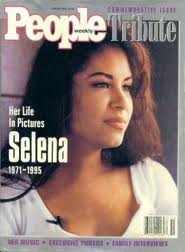 People magazine would publish a commemorative issue in honor of Selena's memory and musical career, titled Selena 1971-1995, Her Life in Pictures. The issue sold nearly 450,000 copies; two weeks later the company released a special issue for Selena which sold more than 600,000 copies.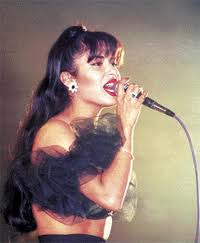 Selena Funeral
Radio Shock Jock Howard Stern would mock Selena's murder and burial, criticize her music, and poke fun at her mourners. His statement "This music does absolutely nothing for me. Alvin and the Chipmunks have more soul... Spanish people have the worst taste in music. They have no depth." would both outrage and infuriate the Hispanic community across Texas. After being issued a disorderly conduct arrest warrant, Stern would later make an on-air apology, in Spanish, for his comments. Two weeks after her death, on April 12, then Texas Governor George W. Bush, would declare Selena's birthday, April 16th, as "Selena Day" in Texas. On Selena Day, one thousand fans gathered at her grave and began to sing traditional Mexican folk songs. On the same day, a crowd of 3,000 attended an organized Votive Mass of Resurrection for Selena at the Johnnyland Concert Park. And on April 28, during a firework display for Buccaneer Days in Corpus Christi, the music was reworked to include "Bidi Bidi Bom Bom" in her memory.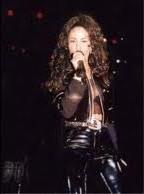 That summer, Selena's album, Dreaming of You, a combination of Spanish-language songs and new English-language tracks, would debut at number one on the U.S. Billboard 200, making her the first Hispanic singer to accomplish this feat and the second highest debut after Michael Jackson's HIStory: Past, Present and Future, Book I. On its release date, the album sold over 175,000 copies, a record for a female pop singer, and would go on to sell two million copies in its first year. The album would also be number 75 in the List of BMG Music Club's top selling albums in the United States.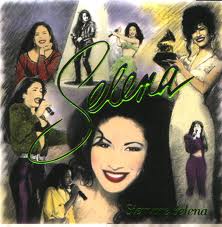 Selena Funeral
The albums singles, "I Could Fall in Love" and "Dreaming of You", would be played widely by mainstream English-language radio, with the latter reaching number 21 on the Billboard Hot 100. Meanwhile, "I Could Fall in Love", while ineligible for the Hot 100 at the time, reached number 8 on the Hot 100 Airplay chart and the top 10 on the Adult Contemporary Chart. "Dreaming of You" would be certified triple Platinum by the Recording Industry Association of America. Selena would also become the first recording artist to placed five Spanish-language albums simultaneously on Billboard 200 and go on to be inducted into the "Latin Music Hall of Fame" that same year.
In October 1995, a Houston jury would convict Saldívar of first degree murder and sentenced her to life in prison, with the possibility of parole in thirty years. The gun used to kill Selena was later destroyed and the pieces thrown into Corpus Christi Bay in 2002.
In the week following her death, seven out of every hundred female newborns in Santa Clara County, California would be named "Selena".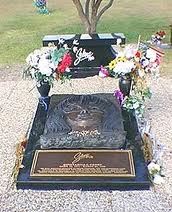 Selena Funeral
Selena Funeral Sources
Death of Selena. (2011, August 4). In Wikipedia, The Free Encyclopedia. http://en.wikipedia.org/w/index.php?title=Death_of_Selena&oldid=442935466
Selena. (2011, August 7). In Wikipedia, The Free Encyclopedia. http://en.wikipedia.org/w/index.php?title=Selena&oldid=443579474
This Website uses a variety of resources and is not intended to substitute or replace the professional advice or services that you receive from a funeral specialist. The content provided here is for informational purposes only.