Luther Vandross Funeral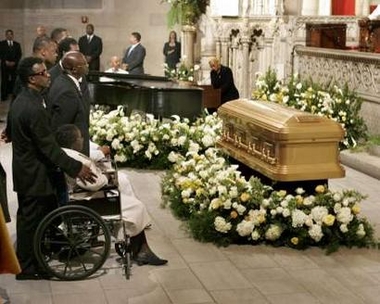 Luther Vandross Funeral
On July 9, 2005, friends, family and celebrities gathered at New York's Riverside Church to attend the funeral of one of the most beloved R&B singers - Mr. Luther Vandross. A superstar in his own right, it was one of the saddest days for the R&B community.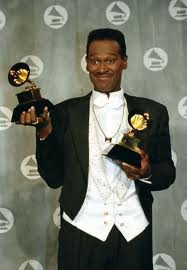 After releasing I Know on Virgin Records, Luther Vandross would sign with Clive Davis's new label J. Records. His first album the self titled, Luther Vandross, was released in 2001 and produced the hits, "Take You Out" and "I'd Rather". Luther would go on to have at least one Top 10 R&B hit every year from 1981-1994. He would also have the honors of singing the American national anthem during Super Bowl XXXI at the Louisiana Superdome, perform to sold out concerts and release a song that would garner him his fourth and final Grammy award in the Best Male R&B Vocal Performance category. But, in addition to the success, Luther also faced significant health challenges.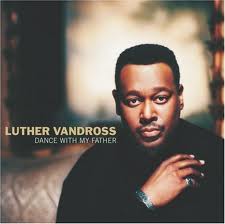 On April 16, 2003, Vandross suffered a stroke at his home in New York City. He had just finished the final vocals for the album, Dance With My Father - dedicated to his memory of childhood dances with his father. It was also a collaboration with friend Richard Marx. Upon its release, the title track became the first and only Luther Vandross record to hit #1 on Billboard. It was also his biggest selling studio album ever, selling nearly 3 million copies in the United States. In addition to winning a Grammy for Song of the Year award, the single would beget Vandross' fourth and final award in the Best Male R&B Vocal Performance category. The video for the song featured various celebrities alongside their fathers and other family members, which included Beyonce Knowles and Will Smith. Luther would appear briefly on videotape at the Grammys to accept his award, where he said, "Whenever I say goodbye it's never for long because I believe in the power of love". Other than an appearance on The Oprah Winfrey Show, he was never seen in public again.

Luther Vandross died on July 1, 2005 at John F. Kennedy Medical Center in Edison, New Jersey at the age of 54. His funeral was held on July 8th in New York City at New York's Riverside Church. On this day, his coffin laid under the church's stained-glass splendor, facing a choir in white and a minister in purple. The nearly three-hour service would comprise a series of powerful vocal performances by such notable artists as Patti LaBelle, Stevie Wonder and Aretha Franklin.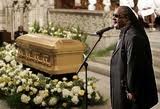 Luther Vandross Funeral
Appearing before the packed church, Ms. LaBelle, wearing a saffron-colored dress with sparkling jewelry around the neck, would placed her eyes bejeweled spectacles and read the following line: "God gave you a mighty voice to sing you a song," causing the pews to erupt in cheers. Stevie Wonder would sing, taking the song to soaring heights, leaving the church spellbound. A chorus of artists, including Usher, Alicia Keys, Ashford and Simpson, Stevie Wonder and Aretha Franklin, would end the servic singing one of Luther Vandross songs, "The Power of Love." As the sounds of applause filled the room, the pall bearers raised the casket, which was the beginning of the procession to Bergen County, New Jersey for Luther to be entomed in the All Faiths on the Hill Mausoleum At George Washington Memorial Park [SW Quad, Building 3, Sec B, Row A, Tier 4].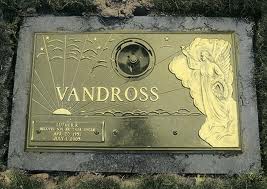 Luther Vandross Funeral
Other Luther Vandross Articles
Luther Vandross Funeral Sources
Luther Vandross. (2011, August 5). In Wikipedia, The Free Encyclopedia. http://en.wikipedia.org/w/index.php?title=Luther_Vandross&oldid=443256835
Songs Fill a Soaring Space as Luther Vandross Is Mourned, A. Ramirez, 7/9/2005, http://www.nytimes.com/2005/07/09/nyregion/09luther.html
This Website uses a variety of resources and is not intended to substitute or replace the professional advice or services that you receive from a funeral specialist. The content provided here is for informational purposes only.