The Gambino Crime Family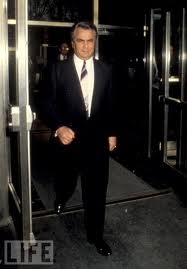 Boss, Gambino Crime Family
As head of the Gambino Crime family, John Gotti would capture the public's attention like no mobster since Al Capone. An Andy Warhol portrait of Gotti appeared on the cover of Time magazine. He wore $1,800 designer suits, with hand-painted ties and a pinky ring. He dined at finest restaurants and thumbed his nose at the FBI agents - this made him public enemy No. 1.
Sammy "The Bull" Gravano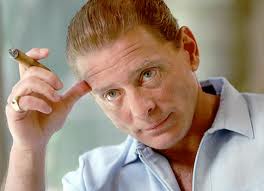 Sammy "The Bull" Gravano
Gotti's underboss, Salvatore "Sammy the Bull" Gravano would be credited with the FBI's success to finally convict Gotti. He would agree to turn state's evidence and testify for the prosecution against Gotti after hearing Gotti on wiretap make several disparaging remarks about Gravano and questioning his loyalty.
On December 11, 1990, FBI agents and New York City detectives raided the Ravenite Social Club, arresting Gotti, Gravano and Frank Locascio. John Gotti was charged with five murders: Castellano and Bilotti, Robert DiBernardo, Liborio Milito and Louis Dibono, conspiracy to murder Gaetano "Corky" Vastola, loansharking, illegal gambling, obstruction of justice, bribery and tax evasion. Based on tapes from FBI bugs played at pretrial hearings, the Gambino administration was denied bail and attorneys Bruce Cutler and Gerald Shargel were both disqualified from defending Gotti after it was determined that they had worked as "in-house counsel" for the Gambino crime family organization. Gotti would then hire Albert Krieger, a Miami attorney who had worked with Joseph Bonanno, to replace Cutler.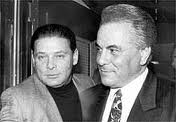 Sammy Gravano, John Gotti
The tapes would create a rift between Gotti and Gravano, showing the Gambino boss describing his newly-appointed underboss as too greedy. He attempted to frame Gravano as the main force behind the murders of DiBernardo, Milito and Dibono, leaving Gravano disillusioned with the mob and doubtful on his chances of winning the case without his former attorny, Shargel. He would turn state's evidence, agreeing to testify against the Boss of the Gambino crime family.
John Gotti and Frank Locascio would be tried in the United States District Court for the Eastern District of New York before United States District Judge I. Leo Glasser. Jury selection began in January 1992, with the empaneled jury being kept anonymous and, for the first time in a Brooklyn Federal case, fully sequestered during the trial, due to Gotti's reputation for jury tampering. The trial commenced with the prosecution's opening statements on February 12th. Prosecutors Andrew Maloney and John Gleeson began their case by playing tapes showing Gotti discussing Gambino crime family business, including murders he approved, and confirming the animosity between Gotti and Castellano to establish the former's motive to kill his boss. After calling an eyewitness of the Sparks hit who identified Gotti associate John Carneglia as one of the men who shot Bilotti, they then brought Gravano to testify on March 2nd.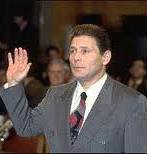 Sammy Gravano
On the stand Gravano confirmed Gotti's place in the structure of the Gambino crime family. He went on to describe in detail the conspiracy to assassinate Castellano and gave a full description of the hit and its aftermath. Krieger, and Locasio's attorney Anthony Cardinale, proved unable to shake Gravano during cross-examination. After additional testimony and tapes the government rested its case on March 24th.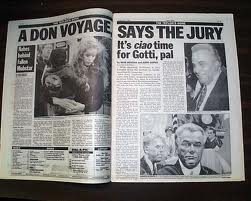 John Gotti Verdict
On April 2, 1992, after only 14 hours of deliberation, the jury found Gotti guilty on all charges of the indictment. John Gotti was convicted of five murders, conspiracy to commit murder, racketeering, obstruction of justice, illegal gambling, extortion, tax evasion, and loansharking. Locasio was found guilty on all but one. On June 23, 1992, as a repeat offender, Gotti was sentenced to life imprisonment without possibility of parole and transferred to United States Penitentiary at Marion, Illinois. He would spend the majority of his sentence in effective solitary confinement, only allowed out of his cell for one hour a day.
While in prison, Gotti offered $100,000 to the Aryan Brotherhood to kill Walter Johnson, a black inmate who had assaulted him. The Aryan Brotherhood accepted Gotti's offer. The prison guards surmised that Johnson was in danger and moved him to a different cell block, ultimately transferring him to another prison. Gotti, during a prison visit with his family, was recorded saying: "Being a nigger is an embarrassment, being John Gotti's grandson is an honor.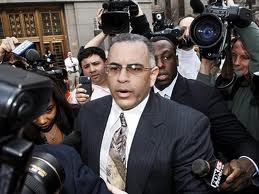 John A. Gotti Jr
Despite his imprisonment and pressure from the Commission to stand down, Gotti is believed to have held on to his position in the Gambino crime family as boss with his brother Peter and his son John A. Gotti Jr. relaying orders on his behalf. According to federal prosecutors, after his imprisonment he would appoint his eldest son, John "Junior" Gotti, as acting boss of the Gambino family. In 1999, his son pled guilty to racketeering charges and was sentenced to six years in prison.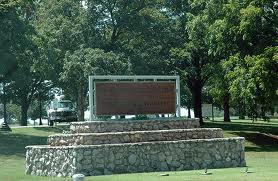 In 1998, Gotti was diagnosed with throat cancer and sent to the United States Medical Center for Federal Prisoners in Springfield, Missouri for surgery. The tumor would be removed, but the cancer would return two years later, forcing him to be transferred back to Springfield, where he spend the remainder of his life. His condition would rapidly decline, and at the age of 61, he would die from complications on June 10, 2002.
Next: The Don is Dead
Related Articles
Gambino Crime Family Sources
John Gotti. (2011, August 13). In Wikipedia, The Free Encyclopedia. http://en.wikipedia.org/w/index.php?title=John_Gotti&oldid=444716571
Biography.com–John Gotti, http://www.biography.com/articles/John-Gotti-9542186
This Website uses a variety of resources and is not intended to substitute or replace the professional advice or services that you receive from a funeral specialist. The content provided here is for informational purposes only.